1.8: Ghosts
3 years ago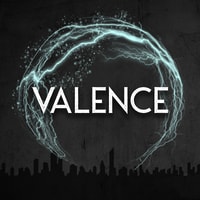 Season 1, Episode 8: "Ghosts"
It's time to confront the past and the present if the goal is a better future. The team clashes around important decisions. Liam gets several rude awakenings. And then, things change forever.
VALENCE is a serialized fiction podcast meant for adult listeners. You can find more information, including our full cast list and transcripts, at VALENCEpod.com. You can support us on Patreon and get access to inspo images, bonus audio, and more.
This episode of VALENCE is brought to you by Hit the Bricks. You can find Hit the Bricks right here on your podcatcher, or at https://hitthebricks.com/.
Content warnings:
It's another rough one, pals
Discussions of the prison industrial complex/imprisonment throughout
Discussions of inhumane medical/scientific testing throughout
Discussions of abuse from 13:13--that wasn't intentional, oh my god--to the end of the episode
Depiction of a panic attack from 19:15 to the end of the episode
Discussions of death from 19:15 to the end of the episode
Credits:
Performances by, in order of appearance:
Special thanks to:
Christopher Magilton
Gabrielle Watts
Jennifer Sugden
Michael Hudson
Rebecca Sentance
Robert Anderson
Support VALENCE by contributing to their tip jar: https://tips.pinecast.com/jar/valence