1.2: Petrichor
3 years ago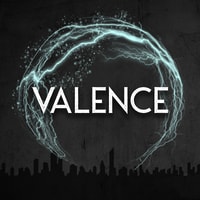 Season 1, Episode 2: "Petrichor"
Liam meets the team. It starts to rain in New Candler.
VALENCE is a serialized fiction podcast meant for adult listeners. You can find more information, including our full cast list and transcripts, at VALENCEpod.com. You can support us on Patreon and get access to inspo images, bonus audio, and more.
Content Warnings
Depictions of panic attacks at 4:07 and 14:45
Depiction of fictional aggressive oppression at 15:00
Depiction of alcohol consumption and debatable alcoholism at 21:47
Credits:
Performances by, in order of appearance:
Special thanks to:
Casey Trujillo
Jordan Eagan
Lindsay Holt
Rachel Rauch
Richard Kreutz-Landry
Shelley Wermuth
V Silverman