1.9: Scatter
3 years ago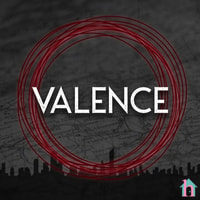 Season 1, Episode 9: "Scatter"
The team pays respects.
VALENCE is a serialized fiction podcast meant for adult listeners. You can find more information, including our full cast list and transcripts, at VALENCEpod.com. You can support us on Patreon and get access to inspo images, bonus audio, and more.
This episode of VALENCE is brought to you by Less is Morgue. You can find Less is Morgue right here on your podcatcher, or at https://lessismorgue.com/.
Content warnings:
Depictions of grief and mourning throughout
Depictions of alcoholism from the beginning of the episode - 10:18
Discussions of struggles with mental health throughout
Credits:
Performances by, in order of appearance:
Sorry, Podtales pals.
Special thanks to:
Adriana Alarcon
Alice Tobin
Alyna Gorman
Damien Valencia-Hidenfelter
Miranda Milovich
Sebastian Chong
Support VALENCE by contributing to their tip jar: https://tips.pinecast.com/jar/valence