1.12: Monsoon
2 years ago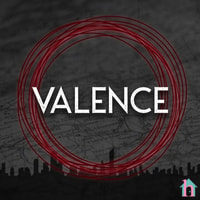 Season 1, Episode 12 (Season 1 Finale): "Monsoon"
A storm of sorts breaks as the TEAm breaks into Reilley's facility. Also, a bunch of other things break.
VALENCE is a serialized fiction podcast meant for adult listeners. You can find more information, including our full cast list and transcripts, at VALENCEpod.com. You can support us on Patreon and get access to inspo images, bonus audio, and more.
Content warnings:
Depictions of magical violence throughout
Discussions of familial death from 32:00 - 33:00
Credits:
Performances by, in order of appearance:
Jordan Cobb as Sarah Harris,
Josh Rubino as Liam Alden and Liam's Inner Voice,
Ishani Kanetkar as Mahira Varma,
John Westover as Nico Salvai,
Dallas Wheatley as the security guard,
Julia Schifini as Hailee (aka "Blondie"),
Alex Welch as Noel Alden,
Madison Dabbs-Petty as Elisha Dawes,
Caleb Del Rio as Flynn Velasco,
Elena Fernández Collins as Soledad Marquez,
and Katie Chin as Grace Chen.
Special thanks to:
Support VALENCE by contributing to their tip jar: https://tips.pinecast.com/jar/valence