1.6: Praxis
3 years ago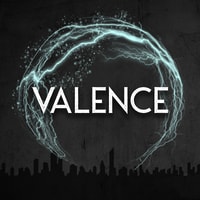 Season 1, Episode 6: "Praxis"
Liam asks the questions that need to be asked. The team makes a plan that needs to be made. And Flynn finds out about a symphony that . . . needs to have cannons.
VALENCE is a serialized fiction podcast meant for adult listeners. You can find more information, including our full cast list and transcripts, at VALENCEpod.com. You can support us on Patreon and get access to inspo images, bonus audio, and more.
Content warnings:
Depiction of a hangover (and debatable alcoholism) from 1:00 - 1:34
Credits:
Performances by, in order of appearance:
Special thanks to:
Amanda Stewart
David Rheinstrom
Erin M Speckley
Jeff Chaney
Jordan Stillman
Nate Harrison
Sara Ghaleb
Support VALENCE by contributing to their tip jar: https://tips.pinecast.com/jar/valence