1.11: Covalent Bonds
3 years ago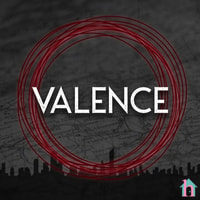 Season 1, Episode 11: "Covalent Bonds"
The TEAm plans. But things don't always go according to plan. Why get comfortable with a situation instead of expecting the unexpected?
VALENCE is a serialized fiction podcast meant for adult listeners. You can find more information, including our full cast list and transcripts, at VALENCEpod.com. You can support us on Patreon and get access to inspo images, bonus audio, and more.
Credits:
Performances by, in order of appearance:
Special thanks to:
Bob Raymonda
dr.t.love
Josh Timlen
Karilyn Rust
Kat Schwartz
Michaela Voorhees
Support VALENCE by contributing to their tip jar: https://tips.pinecast.com/jar/valence