VALENCE Trailer
3 years ago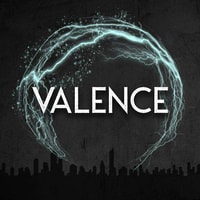 VALENCE is a serialized urban fantasy audio drama by Hug House Productions about magic, data privacy, queerness, found family, and revolution. Find more at valencepod.com. We hope to see you soon in New Candler. And remember: protect your magic.
Credits:
VALENCE was created by Wil Williams. This episode was written by Wil Williams and Katie Youmans, and edited and sound designed by Wil Williams. This episode was directed by Anne Baird and Katie Youmans, transcribed by Katie Youmans, and produced by Anne Baird. The VALENCE Season 1 theme was composed by Raul Vega with guitar by Travis Reaves, and the Season 3 theme was composed by Travis Reaves.
Performances by, in order of appearance:
Noami McMillan as Morgan Reilley,
Josh Rubino as Liam Alden and Liam's Inner Voice,
David S. Dear as Richard Alden,
Caleb Del Rio as Flynn Velasco,
Ishani Kanetkar as Mahira Varma,
Roanna Cruz as Pratima Biswas,
and Giancarlo Herrera as Luis Acebo.