1.1: Pros and Cons
3 years ago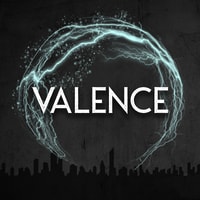 Season 1, Episode 1: "Pros & Cons"
Liam loses power but gains an intriguing offer. Wait, that sounds ominous. He literally loses power--as in, the utility in his apartment. If anything's ominous, it's the offer, really.
VALENCE is a serialized fiction podcast meant for adult listeners. You can find more information, including our full cast list and transcripts, at VALENCEpod.com. You can support us on Patreon and get access to inspo images, bonus audio, and more.
VALENCE is a Hug House Production. You can find more about Hug House, including our VALENCE making-of documentary, Scoring Magic, at hughouse.productions
Credits:
Performances by, in order of appearance:
Josh Rubino as Liam Alden and Liam's Inner Voice,
Caleb Del Rio as Flynn Velasco,
Wil Williams as the utilities representative,
Anne Baird as the voicemail,
Katie Youmans as the Halo ad,
Eileen Baird as Jarlette, the tourist,
Gavin Gaddis as Jarles, the tourist,
Katie Chin as Grace Chen,
V Silverman as the LBQ barista,
Jamieson Ridenhour as the Father,
Gwyn Ridenhour as the Mother,
Brynna Youmans as the Daughter,
and Evelyn Regan as the Halo employee.
Special thanks to:
Casey Trujillo
Rachel Rauch
Collin Gifford
Kasey Fracica
Amanda Stewart
Ryan Boelter
Danielle Welch
Michael Hudson
Ross Papa
Robert Anderson