2.2: Somnolence
2 years ago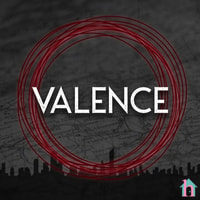 Season 2, Episode2: "Somnolence"
Some connections are forged, and some are shattered. Liam picks through the fallout to figure out his next steps.
VALENCE is a serialized fiction podcast meant for adult listeners. You can find more information, including our full cast list and transcripts, at VALENCEpod.com. You can support us on Patreon and get access to inspo images, bonus audio, and more.
VALENCE is brought to you by Proton VPN. VPNs are a great way to encrypt and protect your data (and your magic) from being accessed by other parties. That's why here at Hug House, we use VPNs. VALENCE is just as much a story about data privacy as our other themes, and we want to make sure you're keeping yourself protected. If you'd like to support Hug House and make Sarah proud, we'd appreciate it if you could use our affiliate link. You can find it at https://hughouse.productions/protonvpn
Content warnings:
Familial trauma throughout
Discussions of a past bomb threat at 5:30
Discussions of blood, injuries, and death from 22:15
Credits:
Performances by, in order of appearance:
Support VALENCE by contributing to their tip jar: https://tips.pinecast.com/jar/valence