1.4: Pinpoint
3 years ago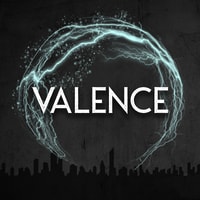 Season 1, Episode 4: "Pinpoint"
Liam and Nico hunt down a lead and find something unexpected. The day gets worse from there.
VALENCE is a serialized fiction podcast meant for adult listeners. You can find more information, including our full cast list and transcripts, at VALENCEpod.com. You can support us on Patreon and get access to inspo images, bonus audio, and more.
Content warnings:
Depictions of in-universe oppressive speech from 17:10 - 20:40
Depictions of a panic attack and intrusive thoughts from 17:30 - 20:40
Discussions of suicidal ideation from 20:40 - 25:10
References to childhood abuse and struggles with mental health from 25:10 until the end of the episode
Credits:
Performances by, in order of appearance:
Special thanks to:
Darcy Kennedy
Fireside Folktales
Jason Monteith
Laura Penrod
Marnie Warner
Tom Baird
Whitney Johnson