1.5: HAVEN
3 years ago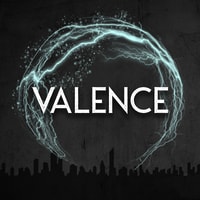 Season 1, Episode 5: "HAVEN"
The team goes farming. No, wait. They investigate the server farm and find more than they anticipated.
VALENCE is a serialized fiction podcast meant for adult listeners. You can find more information, including our full cast list and transcripts, at VALENCEpod.com. You can support us on Patreon and get access to inspo images, bonus audio, and more.
Content warnings:
Gunshot sound effect at 16:16
Credits:
Performances by, in order of appearance:
Special thanks to:
Alex Telander
Colin Kelly
Erin Callahan
Kasey Fracica
Madison Upton
PJ Scott-Blankenship
William Shankles
Support VALENCE by contributing to their tip jar: https://tips.pinecast.com/jar/valence